Atkins Photographs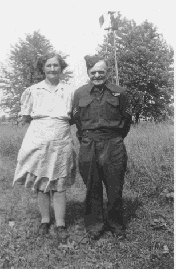 This is my grandparents in 1943. Photo taken in the Petrolia area, on the farm. Grandma & Grandpa lived in & around the Petrolia, Oil Springs & Wyoming area for many years. The above towns are located in Lambton County in Southwestern Ontario, Canada. The closest major cities are Sarnia & London, Ontario. Grandpa Atkins is pictured wearing their eldest son Robert's RCAF uniform before he was stationed at Skipton-on-Swale, England.
---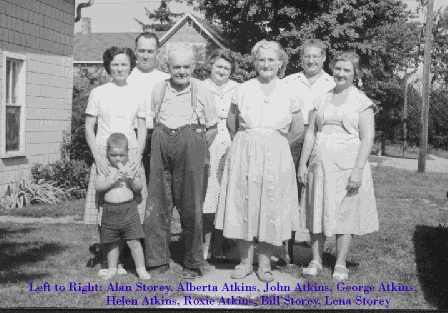 (l to r) Alan Storey, Alberta Atkins, John Atkins, George Atkins, Helen Atkins, Roxie Atkins, Bill Storey, Lena Storey.
This photo was taken in 1963 in Wyoming, On. at George & Roxie Atkins home.





If there is anybody out there that can help me with information on my family please fell free to e-mail me at dymndlady@sympatico.ca. Thank you for viewing my page.